Growing Together
At the Global Greens farm, refugee farmers reconnect with the land and learn about agriculture in the U.S.
At first glance, the fields outside the Valley Community Center in West Des Moines may look like an ordinary garden. But unique plants from around the world grow in each row: "Lenga Lenga" amaranth greens from Bhutan; African eggplant; bitter melon and long beans from Asia, to name a few.
Each crop represents a new start for a refugee farmer in Global Greens, an agricultural program launched by Lutheran Services in Iowa. It empowers refugee farmers to carry on their love of growing produce in the U.S. Since its creation in 2013, Global Greens has enrolled more than 180 farmers and gardeners in Central Iowa.
"A lot of people who come as refugees have an agricultural background. They're growing food for their families, and they share with their friends and neighbors," says Jessica Soulis, a farm marketing specialist in LSI's Refugee Community Services program. "It's a way for people to have access to healthy food and a connection with the land."
The program has been life-changing for farmers like Angelique Hakuzimana, who arrived in the U.S. in 2009 after war forced her to flee her home country of Rwanda. She grew up farming with her father, who had a large operation at home. Those happy memories of being in the garden kept Angelique moving forward even in hard times.
"LSI helped me find a job and a big garden," Angelique says. "God has helped me so now I can help someone who needs me."
Global Greens also connects Iowa's newest farmers to the state's more traditional agricultural community. Refugees in the program can partner with experienced mentor farmers from Practical Farmers of Iowa, a nonprofit farming organization supporting producers across the state.
Ben Saunders of Wabi Sabi Farm in Granger has worked with six Global Greens farmers. Each year, he hires 10 to 12 refugee farmers to help him with large tasks around his farm. But one special task still stands out to him.
A few years ago, a group of farmers from Burundi was hired to help Ben with a large weeding project on his land. Ben started by showing the group how he wanted the job done, but the group helped show him a better way to do it.
"It was one of the best experiences I've ever had," Ben says. "Coming from a big agricultural background, English doesn't matter. Agriculture is a universal language."
As more farmers graduate from the program, Ben is proud to see what they can contribute to Iowa's rich agricultural legacy and food market.
"There's a huge demand for local produce, especially the unique offerings Global Greens provides," Ben says. "There are so many different cultures. They've taught me so much. I'm glad there are farmers out there helping to provide those foods to Iowans."
Music and Ministry
A little bit of love can make a huge impact.
That was the message at a recent Matt Baird acoustic performance hosted by Lutheran Church of Hope. Matt Baird is the lead singer of Christian rock band Spoken and a regular attendee of Hope. LSI  was the featured ministry at the evening of songs and stories, and more than 350 concert-goers had a chance to learn more about LSI and our services. The audience was moved to tears by the story of five young siblings who were able to be reunited in a forever home with the help of a dedicated LSI staff member and the selfless love of two Iowa foster parents. The family even made an appearance at the concert!
A special thank you to Matt Baird and Lutheran Church of Hope for their ministry partnership with LSI.
A New Way to Give
How Greg and Corinne Freedman Ellis received a very different kind of wedding gift
There are many ways to fulfill LSI's mission of responding to the love of Jesus Christ through compassionate service.
For some supporters of LSI, that means donating their time and volunteering for several hours each week teaching English to former refugees.
For other supporters, it means donating their hard-earned money to contribute to bettering the lives of thousands of individuals and families across Iowa.
But for Greg and Corinne Freedman Ellis, giving to LSI looked a little bit different: For their wedding, the couple invited guests to donate to LSI in lieu of physical gifts.
After attending Yale Divinity School, Corinne began a two-year pastoral internship at Plymouth Church in Des Moines. Throughout her time at Plymouth, Corinne became involved with LSI many times as she worked to spearhead a refugee literacy program at Plymouth.
"As someone who wasn't from Des Moines and who was new to the community, it was great to work with an organization like LSI, that has those longstanding relationships and strong community connections," Corinne says.
Greg also encountered LSI frequently in his work with the Department of Public Health.
"LSI was a partner in getting people connected to the care they need. The work that LSI does is so great, particularly the services like in-home visits for new parents," Greg says.
LSI made lasting impressions on both Greg and Corinne, who saw it as an organization creating real impact in their Des Moines community through genuine care and compassion.
Having donations directed to LSI on our behalf felt like a way to leave behind a tangible improvement in areas the two of us care about.   — Greg
As Greg and Corinne's wedding approached in 2016, they wondered how they could turn their wedding into an occasion that was less about them and more about bettering the world they live in.
The couple had read about encouraging wedding guests to donate to a specific organization instead of buying a gift. It seemed like a natural choice – a way to make a lasting impact while still celebrating their happy occasion. Though they had many organizations to choose from, LSI felt like a natural choice.
"It was an easy decision," Corinne says. "Des Moines was our first home together, so we thought it would be good to try to come up with a local organization that we both felt really good about. As we were talking about it, we realized that we had both had  wonderful experiences with LSI."
LSI was a choice both Greg and Corinne could feel confident about – they knew their friends and family's donations were in good hands, and they knew the gifts would make a real difference at LSI.
"Having donations directed to LSI on our behalf felt like a way to leave behind a tangible improvement in areas the two of us care about," Greg explains.
Thanks to Greg and Corinne, LSI's reach was widened once more. Because of this caring couple and their generous wedding guests, LSI continues to spread compassion in action across Iowa.
Services for People with Disabilities,
By the Numbers
hours empowering people with intellectual disabilities:
volunteer hours serving others in SFPD
people currently served across state of Iowa
Why do you do what you do?
A staff member reflects on a client's passing.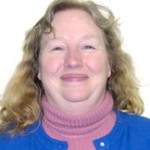 "Recently, a client that I worked with for almost eight years passed away suddenly. As I thought about her and our relationship, it occurred to me that there were times I took for granted that she and I would be working together for a long time to come. Even though that did not happen, God promises us that when we believe in His Son Jesus Christ, we will be with people we care about in Heaven.
In my work with Services for People with Disabilities (SFPD), we have been talking about our 'Why' over the last year or so – why do we do what we do?
Up until now, my personal why has been to give back. But recently, I added to my why statement. Now, my why includes remembering each of my clients as a unique person I shouldn't take for granted.
God bettered my life for having worked with this dear young lady and all of the other clients I have served. He continues to better my life with the clients in my life now, and any new clients He will guide me to in the future. My passion is to look at each of my clients as unique individuals created by God, and to serve them to the best of my God-given abilities."

– Sarah Bixler, Direct Support Professional, Services for People with Disabilities