Modern Family
Step inside Harmony House, where residents with disabilities and LSI staff redefine what family means.
It's 8:30 a.m., and the five roommates who share this single-story home in Muscatine are in action. From the outside, the house is similar to others on the street: a tidy white porch, well-kept lawn, and pretty picture windows.
Inside, too, it's a scene from any space shared by young people.
Christopher, 30, is getting dressed.
Jeffrey, 28, is preparing for breakfast.
Abe, 38, is out the door, at his day program.
Rochelle, 31, is at a doctor's appointment.
Brooke, 38, is listening to music on her phone.
But this house is different. Notice the state-of-the-art lift system that runs like a railroad track on the ceiling, with stops in every room, bathroom, and bed in the house. Notice the extra-wide doorways, the accessible whirlpool bath, the kitchen island designed for wheelchair access.
And notice a few extra people. LSI staff provide 24-hour-a-day, 7-day-per-week assistance to the residents, who have a range of physical and intellectual disabilities. But here, assistance doesn't look the way you'd think.
"The goal of Harmony House was to create as much independence as possible for each resident. The house is designed for it," says Cathy Hahn, mother of resident Jeffrey. She is also one of the community partners who advocated and fundraised for the 2008 construction of the house, which is owned by the Muscatine Welfare Association. "These are adults, and we wanted a place where they'd be treated like adults."
Staff interact with the residents as equals. To the extent they are able, residents control their schedules, deciding when and what they will eat and how to spend their free time—concerts, library outings, baking, and movie nights are common.
"I've been in three group homes," says Christopher. "They were crowded and I couldn't do individualized stuff. I had to eat at certain times, and I didn't go many places. When I first got here, I thought, 'Wow. I like this.'"
"I wish there were more places like this," agrees Maggie Hilton, Christopher's mother. "I love that Chris has a home, not an institution."
"I wish there were more places like this. I love that Chris has a home, not an institution."   — Maggie Hilton
The bond between staff and resident is evident the moment you walk through the door.
Beverly Davis, an LSI direct support professional, combs Jeffrey's thick brown hair and tucks his glasses carefully behind his ears. She smiles at him. "I like this new haircut, Jeffrey," she says. "It's nice on you." Beverly pushes a wheelchair and uses the house's lift system to move Jeffrey throughout the space. She helps him eat, use the bathroom, bathe, and other basic functions. Although Jeffrey is nonverbal, Beverly has worked with him long enough to know what he wants to communicate. She reads his body language and expressions.
In another room, Chelsea Nehas and Heather Boisen, LSI direct support professionals, work together to lift Abe from the floor into his wheelchair. A handsome and affable guy, Abe easily outweighs the women. But here, every interaction is done with gentleness and love, a kind word or an encouraging pat on the shoulder.
"They really are my second family," Chelsea says of the residents.
In the living room, where sunshine spills through the windows, Heather helps Abe get ready for work. "There you go!" Heather exclaims, as she threads Abe's arms through his coat sleeves and pulls on his stocking cap. A giant smile spreads across Abe's face. "You're on the move!"
Following Her Calling
Jody Cook is a Program Supervisor at LSI's Bremwood Residential Center and has been serving the youth there for almost a decade.
Working with children who have undergone trauma can be difficult. What has made you stay for a decade? I really have a passion for working with children. I work with children at my church and I'm from a family of teachers. I also love being able to supervise and put out quality work.
What makes you want to go to work day after day? I take my job very seriously and I enjoy being able to see the kids and their progress. I also have reliable staff. They lean on my strength and lean on me as a resource.
What is rewarding about working at Bremwood? Being able to help kids and meet their needs. It's rewarding to know that they're being fed, that they have clean clothes, that when they go outside they have a hat and gloves. It's also rewarding when parents let us know what a good job we did with their children.
Why do you believe in LSI's mission of serving others? For me, it's faith-based. I like LSI's stewardship and its mission statement. I love that we are able to teach kids the right way to live through faith-based teaching. Like the worship services, where they can sing and dance if they choose—the kids love that. God has placed people like myself in their lives for a reason. I truly believe this is my calling. God is my strength and this is where he led me.
Living by Faith
How LSI's Karen Fox overcame a parent's worst nightmare —and became a dream come true to three little girls.
The outlines of Karen Fox's story are easy enough to find: On February 17, 2003, Michael Walker, Fox's estranged husband, murdered the couple's two children—9-year-old Lindsay and 8-year-old Jordan. Then he turned a wood-handled steak knife on Fox, insisting that he was sending her to be with her children. Even as she fought back, Fox knew the worst to be true: Her children were dead, smothered by Walker.
Stabbed more than 60 times, unable to get out of bed or shower alone, Fox, now 47, spent six months healing her physical wounds. The unseen scars—the realization that Walker had robbed her of her children, that she was left behind—seemed less likely to ever heal.
The 13 years since have been full of choices for Fox: whether she would spend her life alone, embittered, closed off, or whether she would wrest meaning and purpose from the days ahead. Although she'll never erase the outlines of Walker's horrific act, she has rewritten the contours of her world and her future.
To Parent Again
Fox returned to work in an elementary school in 2003, but realized that her heart, and her head, weren't in the job. Beyond the absence of her children, there was something else gone, too. "I love kids and couldn't imagine my life without them," she says. "I felt like I missed parenting as much as I missed my own children."
Physically unable to have biological children and financially unable to adopt traditionally, Fox turned to foster care. "I wasn't trying to replace my children, but I learned that I had a lot to offer families," Fox says. "I can relate to grief and loss on so many different levels. My second chance of getting my own children back was gone, but I knew if I could help other families reconnect that would be amazing."
" So much dysfunction and trauma is generational. If I have a tiny part of changing that, then that's amazing. "   — Karen Fox
Fox has fostered over 30 children and adopted three of them—Brenna (7), Ella (9), and Santana (13). For her, providing foster care and adopting her girls has been a way to honor her children. "I'm parenting. I'm making a difference in the lives of these children. So much dysfunction and trauma is generational. If I have a tiny part of changing that, then that's amazing," says Fox.
Fox wove children through her professional and personal life for awhile: She worked for Iowa Kids Net, supporting foster families, for seven years. Today, though, she puts her work skills to use through the Services for People with Disabilities program, helping adult clients with goals and life improvement skills. The job also affords her the flexibility she needs to support the foster children in her care.
Future and Faith
After the murder of her children, Fox came to what she calls an uneasy truce with God. "I wasn't angry at God, but I wasn't happy with him either, so I would say, 'I'll stay out of your house if you stay out of mine,'" says Fox. "I just felt like I was being punished for a past life, that I must have been some horrible person. No one in their right mind can process it and make sense of it, so to believe that I was paying for past mistakes was the only thing that made sense."
Slowly, quietly, she began to realize that if she wanted to begin trusting again, there was no better place to start than God. Her committed faith has helped her make sense of the seemingly senseless act that Walker committed that ruinous day—to write her own future, not the one he foretold for her. "Looking back, I now know that God does have a plan and purpose for everyone," says Fox. "If not for the loss of my children, I wouldn't have my girls or the 30-plus children I've fostered. I'm not going to question why God allowed it to happen. I will never know this side of heaven and I need to be OK with that. Everything will be made clear in heaven. Here I have to live by faith."
Make a difference in a family's life! Make a gift today:
Donate Now
Meet LSI's New President and CEO
John Twardos brings strategic leadership and a passion for faith-filled service.
Joining the team at LSI was among the easiest decisions I've ever made. I'm here for the same reason our staff is here, and the same reason you support LSI. I'm here to serve.
I'm here to serve our clients: the moms and dads, the children in foster care, the people with disabilities, those in search of safe refuge in Iowa—all of our friends who seek compassion amidst challenge and circumstance.
I'm here to serve the community and advocate for the dignity and wellbeing of our neighbors.
And I'm here to serve God by doing his great work in human lives and hearts.
And I'm here to serve you.
You and I know that moving LSI forward and upward will take a lot of hard work. It will take passion. It will require our dedication. I want each of you to know how blessed and humbled I am to walk beside this organization every step of the way: on the hard days, when our staff is brought to tears by the challenges our clients face. And on the best days, when we see and celebrate a life touched and transformed.
I hope my experience in the human services field will help to inform and shape LSI's future.
As you know, LSI is a special place. This organization carries a tremendous legacy of service. I welcome your thoughts and suggestions as we walk toward the future and challenge one another to create innovative solutions and achieve ever-greater levels of excellence and impact.
Thank you for allowing me to serve alongside you. Thank you for your support of LSI.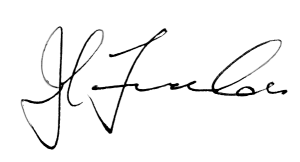 Send your comments and thoughts to lsiowa@lsiowa.org with the subject: 'Thoughts for John'.
Lutheran Day on the Hill Recap
Thank you to the LSI advocates who joined us at the Iowa State Capitol in Des Moines on February 17 for Lutheran Day on the Hill! Your voices were heard on issues involving: refugee resettlement; water quality in Iowa; human trafficking; racism in the criminal justice system; and an adjustment to the Family Investment Program that helps struggling families.
Connections were made with many representatives and senators, including Senator Janet Petersen, co-sponsor of the RefugeeRISE bill. Petersen talked with many Refugee Community Services clients and showed them around the Senate chambers.
Citizen advocacy works. On March 9, Gov. Terry Branstad signed into law a bill that will keep most juvenile delinquency records confidential in Iowa. Thank you for raising your voices on this important issue!