The day starts with heading to her family's farmland. It's warm and sunny outside, and she is surrounded by her parents, husband, and siblings as they work hard to harvest vegetables from their plot. Then, it's home to share a traditional family dinner with her five children.
It's a normal day for Scolastica, but it's one she has spent years dreaming about. And she wouldn't change it for the world.
Scolastica's family originally lived in Burundi, but she never got to see her home country. Before she was born, her family was forced to flee their home and live in a refugee camp in the Democratic Republic of the Congo. Scolastica was born there, but her family soon moved again to a camp in Tanzania. She would spend 30 years living in refugee camps.
Scolastica met her husband, Phenihas, in the camp, and they were married when she was 17 years old. They have raised five children over the years, and four of them were born in the refugee camp.
"It was very hard to be a mom to so many kids there," Scolastica says. "I had to find food and clothes for everyone. It was not easy."
Things began to change in 2015, when Scolastica and her immediate family were able to resettle in the U.S. As they arrived in their new home in Iowa, Scolastica knew it was time to work towards her dream of owning her own farm.
She had been farming all her life. Her parents, Simon and Mariselina, were farmers and in the refugee camp, Scolastica would spend her free time outside of school helping her parents. Now, she wanted to continue her family legacy. She enrolled in LSI Refugee and Immigrant Services.
Each year, LSI empowers hundreds of individuals through urban agriculture programming, counseling, small business services, career and child care training, first time home buyer support, and citizenship education. With your support, we are ensuring our refugee and immigrant community members like Scolastica have access to the critical services they need to build a solid foundation for their families in the U.S. Please consider making a gift today and help LSI partner with more individuals like Scolastica next year.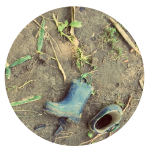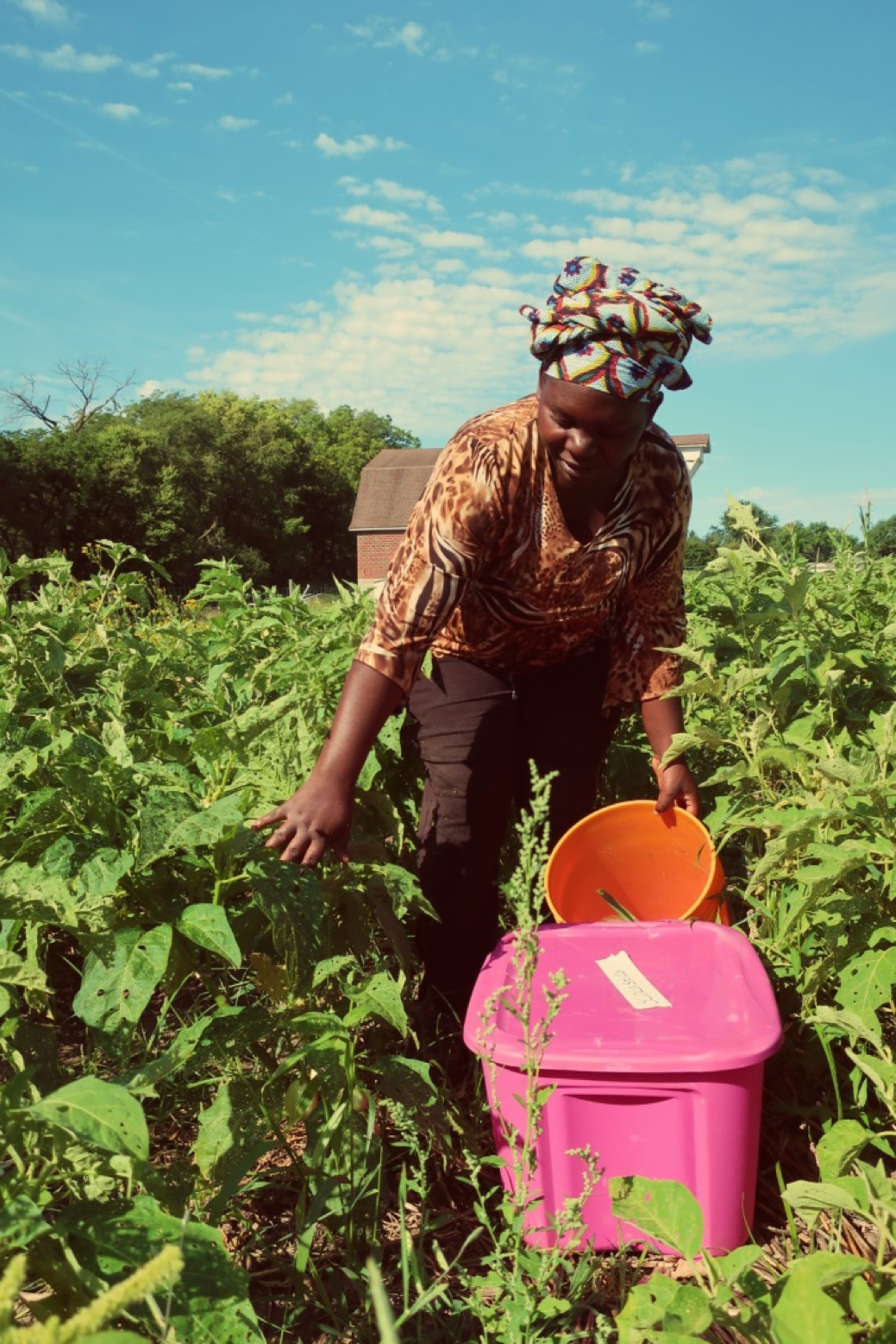 Through LSI's Global Greens program, Scolastica and her family were able to reconnect with the land and begin building their small farming business. Scolastica now oversees three farming plots – approximately a quarter of an acre of land – at the Global Greens Farm in Des Moines. She sells her produce at the Global Greens Farmers Market, through LSI's Community Supported Agriculture (CSA) program, and through the Iowa Food Cooperative.
She says farming in the U.S. comes with a few complications she never dealt with in Africa. With land in short supply in the U.S., farmers must learn to be efficient with the small space they have.
"In Africa, we just plant things in a large spot and see what grows," she says. "In the U.S., we farm a small piece of land but make more food. You need to know when foods will be ready."
Through Global Greens, Scolastica receives support from her LSI team and her parents to help make a growing plan and plant different foods at different times. She has learned how to strategize which vegetables to grow throughout the season, how to keep bugs away from her produce, and how to use proper washing practices when handling her produce before markets.
Now, she feels more confident building her business and selling to hungry customers. She is able to grow her favorite vegetables – African eggplant and shell peas – and her kids have access to fresh, healthy foods. They love eating their produce with fufu, a dough made from starchy foods that have been boiled, pounded, and rounded into balls. Scolastica recommends adding some to your favorite soup.
Scolastica dreams of one day returning to Africa to visit her home country of Burundi but for now, she is proud of the life her family has built in the U.S.
"I like to farm because we can get exercise, fresh foods, and make money," she says. "I am a farmer now."
Stories like Scolastica's are only possible thanks to your support of LSI's mission to provide hope and healing. There is more work to be done to uplift refugee and immigrant families in Iowa and your partnership is critical for the year ahead. Please make a gift today and double your positive impact by contributing to our matching gift campaign!