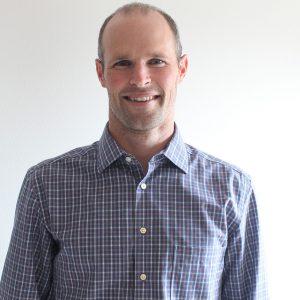 Nick Wuertz
Director of LSI Refugee and Immigrant Services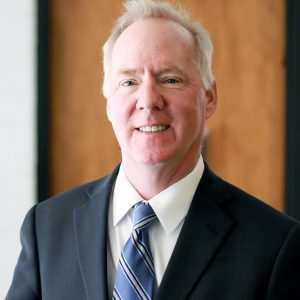 John Twardos
President and CEO of LSI
A message from
Nick Wuertz and John Twardos
Dear friend of LSI,
Through all the challenges of the last year, I have been consistently amazed by the resiliency of our community. New Iowans have remained dedicated to learning English and studying for their U.S. citizenship exam, all while providing childcare and growing food for our communities and working on the frontlines in food processing and healthcare during the pandemic. Our LSI team members stepped up to ensure new Iowans had access to the important programming and resources they counted on, all in a safe setting. And our incredible LSI supporters continued to show up in many ways, providing material donations, generous financial support and partnerships, and words of encouragement and prayers we needed to make it through every obstacle.
Our work was able to continue, thanks to you. We are so lucky to have you as part of our LSI community.
With your support, 2020 was also a year of growth for LSI Refugee and Immigrant Services. Because we transitioned to a virtual setting, we were able to broaden our reach and provide online classes and programming to more individuals across the state, who would not have had access to in-person classes on our Des Moines campus. Our team of multilingual staff created and supported a multilingual hotline that assisted individuals from around the state with pandemic questions and resources in their native languages. And Global Greens farmers had a record-breaking year of sales and distribution of culturally-appropriate foods into the homes of community members who are food-insecure.
In a year so full of anxiety and uncertainty, your support ensured that no matter what, LSI would be there to walk alongside new Iowans as they join our communities. We look forward to what we can accomplish together in 2021. And we continue to be grateful and humbled by your support every step of the way. Thank you for joining us in LSI's mission of responding to the love of Jesus Christ through compassionate service!
With gratitude,
Nick Wuertz,
Director of LSI Refugee and Immigrant Services
John Twardos,
President and CEO of LSI
300000
dollars in income earned by Global Greens farmers
157
shares sold in Global Greens CSA
569
adult English language-learners attended LSI's English as a Second Language, work readiness, and citizenship classes
93
new Iowans working with LSI took their U.S. citizenship oath
240
new Iowans from all corners of the state received guidance and support through LSI's COVID-19 multilingual hotline.
1555
hours of staff time supporting high-risk older adults in navigating the pandemic and offering supportive services
HELPING SAMA CARE FOR HER COMMUNITY
Sama has always had a love of caring for children, and she was committed to building a career as a child care provider. Despite all obstacles, spanning more than a decade and three different countries, Sama can now proudly say she has achieved her goal.
Sama grew up in Eritrea and lived there until she was 24. But when it was no longer safe to stay in her home country, where she says there was "no peace and no work," Sama fled to Ethiopia in 2008 and lived in a refugee camp.
In the camp, Sama served as a child care provider for infants, toddlers, and young children under age 5.
"We didn't get the education about safety for the child, or CPR class, so it's not professional like in the U.S.," Sama says.
While she was in Ethiopia, she dreamed of going to the U.S. to start a new life. In 2017, that dream became a reality, when she was accepted into the U.S. as a refugee and relocated to central Iowa.
But as a single mom building a foundation for her family in Iowa, Sama struggled to find a balance between caring for her young children – ages 3 and 6 – and working to provide for her family. Meanwhile, she was busy learning English in her limited free time.
She connected with a friend, who told her about LSI Refugee and Immigrant Services. Through LSI, Sama was eligible to participate in the child care training and business development program.
Sama enrolled in the program in 2018 and was able to learn proper child care safety and received support opening her own business as a licensed child care provider. When COVID-19 hit last year, LSI also helped her ensure her business included additional safety precautions.
Now, Sama cares for five children in her home, allowing more parents in her community to go to work and feel confident knowing their children are cared for by someone who speaks their language and understands their culture. At the same time, Sama can continue caring for her own family while building an in-home business for herself.
"I'm happy to have more kids in my home, and I'm happy to help families," she says.
I'M HAPPY TO HAVE MORE KIDS IN MY HOME, AND I'M HAPPY TO HELP FAMILIES
WE NEED YOU. CHANGE LIVES LIKES SAMA'S.
A LOOK AHEAD
We want to share some exciting initiatives for our LSI team, our communities, and the state of Iowa in the years ahead.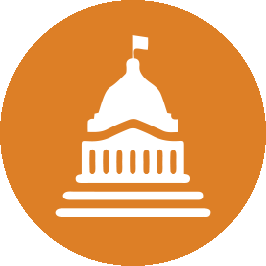 A New Kind of Welcome
LSI was honored to be selected by Polk County, the City of Des Moines, and the Greater Des Moines Partnership to create a welcome center for immigrants in central Iowa. This project will bring together refugee and immigrant-serving organizations and individuals to create a hub for accessible services and enrichment programming for our newest community members. This year, LSI will be working with the central Iowa community to determine the space and programming needs of the center, and begin identifying locations for LSI and its partners to offer services in a new collaborative setting.
Expanding Our Welcome
With the new federal administration in 2021, there have been many changes with our country's approach to immigration. Over the next several years, we expect that resettlement of refugees will increase significantly, as will the arrival of other immigrant populations to the U.S. and Iowa. LSI is preparing itself to help rebuild our state and country's capacity to welcome refugees and immigrants. Our team will be working with communities around the state to identify those interested in partnering with LSI to expand efforts to receive and empower new families that will be arriving to the state.
We look forward to working with you on these important efforts!
LSI STAFF SPOTLIGHT: EDDAH BUNEI
Eddah Bunei serves as LSI's Refugee Connection Center Supervisor. Last year, Eddah played a critical role in developing and maintaining a COVID-19 hotline for people with limited English skills. In partnership with the Refugee Alliance of Central Iowa, LSI staff are interpreting in 15 languages and helping individuals learn more about the COVID vaccine and set up vaccination appointments.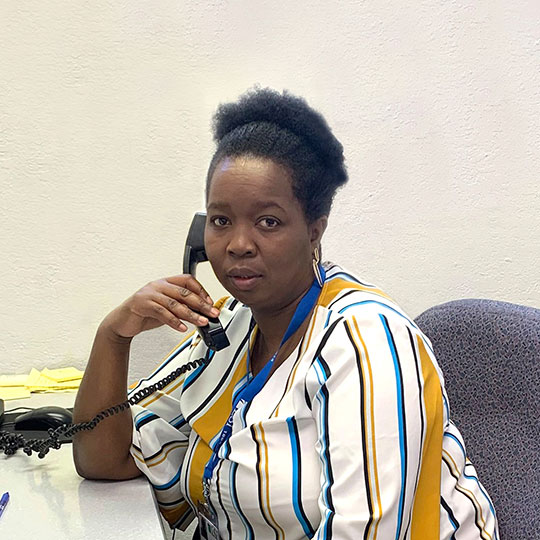 What inspired you to start working at LSI?
When I interned with the U.S. Committee for Refugees and Immigrants (USCRI), I did a lot of work helping refugees because I know the hardship they're facing – not knowing the language, not knowing the culture, not knowing how to move from step one to step two. When I saw LSI's position open, I thought that was the right place for me to work.
What is your favorite part of working at LSI?
My favorite part, and the most challenging part, has been helping individuals schedule their COVID-19 tests. Not everyone knew how to use online scheduling, so I am proud to have been part of starting LSI's COVID-19 hotline.
How do you hope LSI is making a positive impact in our community?
Whenever I meet a new person, I ask them if they need help and what type of help they need. Whether they need ESL classes or career training, we have a place for them.
What do you want others to know about LSI?
LSI has been very instrumental in advocating for refugees and immigrants. Having a place like LSI, that can help refugees more than 90 days after they arrive in Iowa, is the best way to help and continue providing services for those who are making a positive impact in Iowa.
EDDAH'S WHY
"getting to know about people's needs and assisting them on how and where to get assistance and resources to meet their needs."
If you know someone who could benefit from LSI's COVID-19 hotline, encourage them to call 1.877.558.2609.
SAVE THE DATE
FOR LSI'S 10th ANNIVERSARY
EMPOWER EVENT!
Celebrating a decade of empowering refugees and immigrants in central Iowa
This event is a fundraiser to support the LSI Refugee and Immigrant Services programs provided for those new to the U.S. and Iowa. Join us for an evening of celebration, including:
Dinner
Performance by the Brazilian 2wins
Auction
Panel discussion
Program including awards and U.S. citizenship recognition
Saturday, Sept. 25, 2021
Sheraton Hotel
West Des Moines
*We are currently also planning a virtual option for those unable to join us in person.
Thank you to our 2020 Empower attendees!
Last year looked different than past events, but we are grateful to everyone who showed support for our refugee and immigrant neighbors.
Revenue

Government Grants (State/Fed)
Corporate and Foundation Grants
Program Service Fee
Donations
Expenses

Economic Development
Education
Family Wellness
Other
Admin Expenses