Over the last year, we have learned that we are stronger together. Our communities were resilient in the face of every hardship. And our human services workforce across the state never gave up, continuing to serve Iowans on the frontlines of the pandemic.
The needs of Iowa children, adults, and families are now greater than ever as we begin to navigate life after COVID. And while LSI is here, unflinching, for our neighbors, we need you. Our goal is to raise funds to ensure LSI can continue providing the resources, education, and programming Iowa families count on. You can help us by making a gift to our Moving Forward Together campaign today.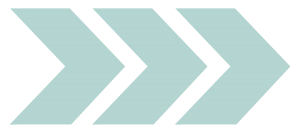 During the pandemic, you kept Iowa kids safe by supporting LSI. When families were at heightened risk of child abuse or neglect, LSI social workers were able to continue walking alongside them, safely visiting parents in their homes and providing any resources to keep children happy and healthy. But this critical work won't stop once we move into a "new normal." Your support will ensure LSI social workers can continue toward our goal of preventing child abuse.
When Iowa children required temporary foster care, you ensured they had a safe home and consistent care. Life was turned upside-down, and foster parents suddenly found themselves working from home, coordinating at-home school for kids, and setting up virtual visits with a child's birth family. Their LSI team was there, ready to make sure they never felt alone during this difficult time. When more foster parents were required to care for Iowa children, you helped us provide safe virtual classes and trainings as we recruited and licensed more foster and adoptive families. You can help us continue to serve these children and parents. Please consider making a gift today to our Moving Forward Together campaign.
The pandemic also put many of our neighbors with disabilities at higher risk. While the individuals we serve used to look forward to participating in community activities, COVID-19 meant they were forced to remain safely in their homes. But we were determined to find new ways they could grow and thrive, despite all obstacles. Our staff was committed to providing care 24-7, often putting their own health at risk in the process. They found new activities and virtual options for individuals to stay connected to their loved ones and community members, and it will be crucial to maintain those connections in the future. Your support will ensure our staff members have the tools they need to continue to support Iowans with disabilities.
When you make a donation to the Moving Forward Together campaign, you are also providing innovative mental and behavioral health care to Iowa children, adults, couples, and families. When LSI's in-person therapy services were no longer a safe option, we quickly transitioned to providing care virtually over video and phone "telehealth" therapy sessions, thanks to you. This new method of service proved to be beneficial to hundreds of individuals across the state, and LSI will continue to provide accessible care that meets Iowans where they are at on their journey to a brighter future.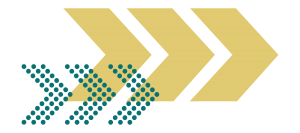 As we look ahead to life after COVID-19, LSI will also be growing and expanding our services to former refugee and immigrant community members. Over the past year, COVID-19 created even more barriers for new Iowans; whether they were facing isolation in their home, trying to build a career while the world shut down, or navigating health and vaccine information in an unfamiliar language. But they rose to the challenge and LSI stood alongside them, providing virtual classes and programming and offering a COVID-19 hotline that provided important information in 15 languages. Thank you for standing with us and empowering our communities across Iowa.
We are still here for Iowans, and we always will be. You wrapped care around us during the difficulties of 2020, and you have stood by us this year, too. We are asking for your continued support as we move forward together into a future full of hope. Please consider making a gift today.