Life looks drastically different for all of us in the time of COVID-19. But through all this, a few things have remained constant at LSI: kindness, compassion, and the drive to help the clients we serve, no matter what.
While everything else seems to have come to a complete stop, LSI's programming has not. Across the state, hundreds of our staff continue to answer the call and come to work every day to support our communities. Whether it's providing virtual home visits for parents of young children or donning personal protective equipment to support a family in crisis in their home, LSI's mission of hope and healing continues. Here are just a few stories of how LSI team members are supporting Iowans during this time: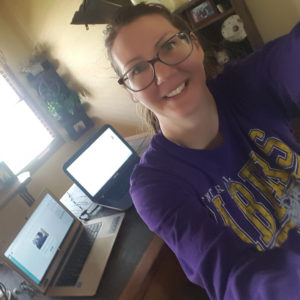 LSI therapist Andrea quickly learned how to provide therapy sessions via video chat, ensuring her clients still have access to the critical mental health care they need. When one client was experiencing severe anxiety from COVID-19, Andrea was there to coach her through with coping strategies and self-care ideas.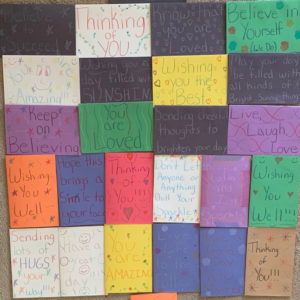 Michaela, a member of LSI's Services for People with Disabilities team, provided alternative ideas for a client who could no longer participate in the community volunteering she loved. Now, they spend their day making cards for residents in senior living facilities.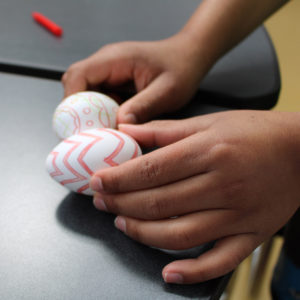 Staff at our Beloit and Bremwood Residential Treatment Centers helped kids dye eggs and participate in Easter egg hunts on campus, while most public events of this type were cancelled. And while school has been cancelled for the youth in our care, LSI team members have worked long hours to create additional activities and entertainment to keep kids feeling safe and secure during times of uncertainty.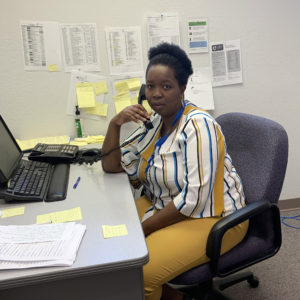 Eddah, LSI's Refugee Connection Center Supervisor, and several members of her team have been staffing a statewide COVID-19 hotline for people with limited English skills. In partnership with the Refugee Alliance of Central Iowa, LSI staff are interpreting in more than 19 languages to provide important COVID-19 updates and information.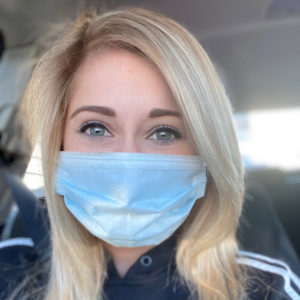 LSI social worker Gina continues to provide support to families who are at risk of abuse or neglect. Children in abusive situations are at greater risk during COVID-19, but Gina and her team are there to provide video chats with families several times each week and monitor child safety, ensuring the kids they serve are living in happy, healthy homes.
Outside of her usual work hours, Service Quality Coordinator Brooke is also stopping by Northeast Iowa Food Bank regularly to help prepare emergency food boxes.