Get a head start on your human services career! Our internship program trains and educates students with a heart for empowering other Iowans. We will work with your schedule to determine the best fit and timing. Because we are a nonprofit, we currently offer only unpaid internships.
Our internship can be a stepping-stone onto your career path at LSI.
Customize your internship experience to your personal skills and interests.
Start your journey with LSI by filling out our simple online application!
LSI considers all qualified applicants regardless of gender, nationality, religion, ethnicity, or sexual orientations. To learn more about our current internship opportunities in your area, contact LSI's Statewide Volunteer Coordinator at Volunteer@LSIowa.org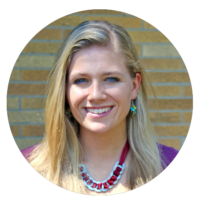 "I took the internship and loved it. You get to make it whatever you want. If there's something you want to learn, we can figure it out. It was amazing to learn so much so fast, and it was tailored around my life." 

– Lizzie, a former intern and caseworker for LSI's Services for People with Disabilities
Locations
Ames
Des Moines
Eastern Iowa
Fort Dodge
Northern Iowa
Waterloo
Waverly
Western Iowa