Did the COVID pandemic impact your business? Could you use extra support to maintain and grow your company?
The Community Navigator Pilot Program may be for you — or for a business owner you know.
Fill out an interest form, and we will get back to you.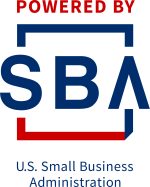 LSI Immigrant and Refugee Community Services, along with the partner organizations highlighted below, is connecting business owners with resources. Focusing on businesses owned by immigrants, refugees, and underrepresented populations, this project will support up to 600 diverse small businesses over two years by providing counseling, technical assistance, and support in accessing up to $5 million in small business relief. Pandemic-specific loan products with favorable interest rates to small and diverse Iowa businesses are also available.
Our statewide partnership focuses on strengthening business in agriculture, in-home businesses, childcare services, food service and restaurants, retail, and more. Together, we look forward to supporting diverse businesses across the state with culturally and linguistically accessible support during this crucial time to ensure economic growth and opportunity for all Iowans in the coming years.