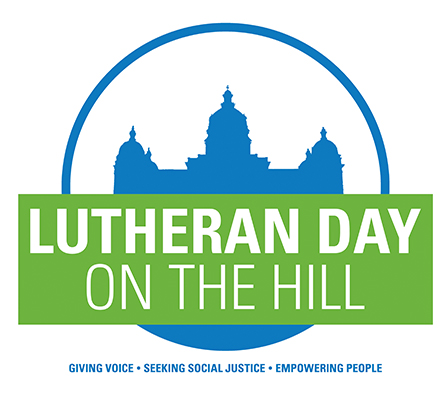 Join LSI and the three Iowa synods of the ELCA for Lutheran Day on the Hill in Des Moines on February 25! This day is essential for giving voice to those who are not heard, for seeking social justice, and for empowering people to exercise their right and responsibility to be part of the legislative process.
This program is supported in part through a grant from the ELCA World Hunger (Domestic Hunger Grant) and has been planned in partnership with the three Iowa synods of the ELCA.
Registration for Lutheran Day on the Hill 2020 is now closed. If you are registered, you can use the resources on this page to find details for the day.
4
Why We're Called to Clean Energy Advocacy: Leadership on Climate Action
L.Y.F.T. Every Voice: Lutheran Youth for Transformation
New this year!
Youth have a unique and powerful role in faith-centered advocacy work. As engaged citizens, they can help shape the future for Iowa's public policy and priorities. The L.Y.F.T. initiative is designed to integrate high school and college students into Lutheran Day on the Hill and provide exclusive opportunities to meet with legislators and social justice advocates.
What L.Y.F.T. participants can expect:
Two optional webinar/conference calls prior to Lutheran Day on the Hill to learn more about Lutheran Services in Iowa and the people we serve, and to get a deeper dive into the four advocacy priorities we will highlight on February 25
Access to youth-focused meetings with legislators and advocates during Lutheran Day on the Hill
A certificate of leadership for participating in L.Y.F.T.
To participate, please make sure you complete the L.Y.F.T. portions of the online Lutheran Day on the Hill registration. If you are under 18 years old, you must be accompanied by an adult from your congregation and have a

permission form

signed.
Download our digital resources to spread the word about Lutheran Day on the Hill!