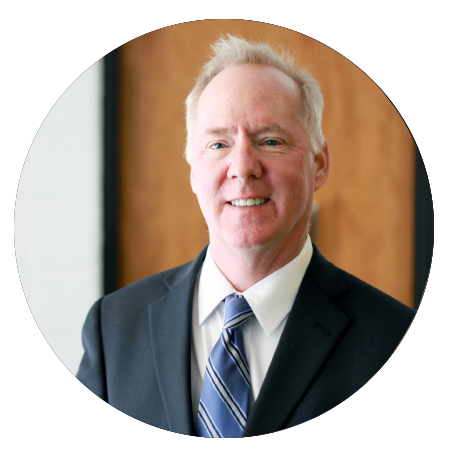 John Twardos
President and CEO
As President and CEO of LSI, John Twardos oversees one of Iowa's largest human services agencies with 1,100 employees and an operating budget of  $35 million.
"LSI is a special place with a tremendous legacy of service," John says. "I'm honored and humbled to work alongside dedicated people who make a difference in this community every day. It's a blessing to combine my faith with my work."
When he was in high school, John got a part-time job at the hospital at which his mother worked as a nurse. That experience kindled within him a desire to improve lives through quality and compassionate service delivery.
John's undergraduate degree from Loyola University in Chicago and his master's degree in health administration from St. Louis University prepared him for a career in health services, including leadership roles at community mental health centers and psychiatric hospitals in the Midwest. Before joining LSI as President and CEO in 2016, John served as the Senior Vice President of Operations at Bethesda Lutheran Communities in Watertown, WI.
John is passionate about LSI's mission of service. He believes it is the bedrock upon which the agency's success is built, particularly in a rapidly changing human services environment.
"From preventing child abuse to supporting our friends with disabilities to uplifting the needs of refugees, this organization's heart beats for the most vulnerable members of our community," John says. "When people work together for good, amazing things happen."
As a new resident of Central Iowa, John is enjoying traveling the state visiting LSI's office sites, partner churches, and sister agencies. John is serving on the Board of Directors at the Coalition for Family & Children's Services in Iowa. John and his wife Molly have two adult sons—one in college, and one working as an aerospace engineer in Salt Lake City. When they are together, the family loves to cook, snow ski, and attend hockey games.
John can be reached at:
John.Twardos@LSIowa.org
Lutheran Services in Iowa
3125 Cottage Grove Avenue
Des Moines, IA 50311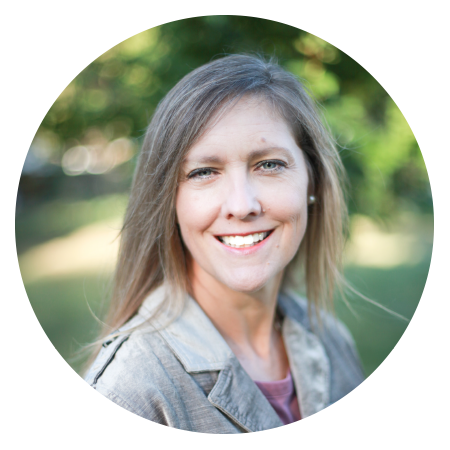 Roni Knief
Vice President of Finance/Chief Financial Officer
Roni Knief is LSI's Vice President of Finance and Chief Financial Officer.
Roni has been with LSI since 2019, when she started as a budget and financial analyst and was later promoted to service line support and budget manager. In addition to many other tasks, Roni has overseen LSI's annual budget development process, as well as financial analysis and contract reporting.
Prior to LSI, Roni has served in executive roles, including at American Enterprise Group and Etrema Products, where she has overseen finance, sales, and customer service. She has also owned a small business. In her free time, Roni enjoys golf, Crossfit, boating, spending time with her family, and watching sports — especially the Iowa Hawkeyes.
"I am grateful to be a partner with LSI's service lines, providing financial insight and analysis so they can focus on providing life-changing care to the Iowans we are privileged to serve," Roni says.
Roni can be reached at:
Roni.Knief@LSIowa.org
Lutheran Services in Iowa
3125 Cottage Grove Avenue
Des Moines, IA 50311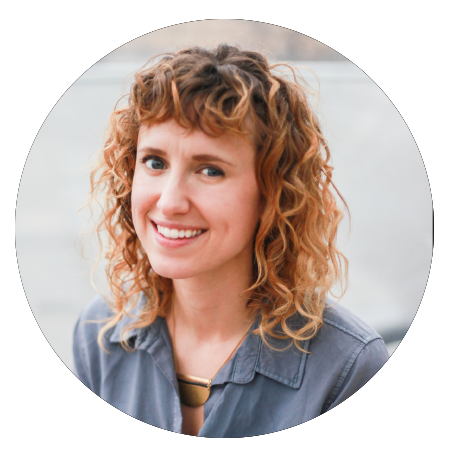 Bethany Kohoutek
Vice President of Marketing and Communications
Bethany Kohoutek is LSI's Vice President of Marketing and Communications, (otherwise known as "the best job in the world," according to Bethany).
"I fall in love on a daily basis with our mission of compassionate service, our team, and the people we serve," Bethany says. "It's an honor to be a part of this amazing organization and develop innovative and meaningful ways to bring more allies into our movement for hope and healing."
Bethany's passion lies in creating broader awareness of the wide range of services LSI offers and the ways in which staff empower and strengthen Iowa communities.
Bethany graduated from Iowa State University with majors in Religious Studies and in Journalism and Mass Communications. She began her career writing and editing for nonprofit alternative publications in Colorado, where she covered issues close to her heart such as women's political and healthcare equality, environmental justice and conservation, affordable housing, immigrant rights, and equitable access to education.
In Iowa, Bethany worked as a copywriter in the creative marketing department at ITAGroup in West Des Moines and as a magazine editor and content creator at Meredith Corporation for a variety of national women's magazines and brands. She joined LSI in 2015 as Director of Marketing and  Communications prior to her promotion to Vice President in 2016.
She is active in and supports local social justice work, and has volunteered with the US Committee for Refugees and Immigrants and the Meredith Diversity Team. She is a member of the Iowa Task Force for Young Women and the Public Policy Committee for the Coalition for Family and Children's Services in Iowa. She is passionate about creating communities that cultivate creativity, growing independent businesses, and snuggling her two young children every time they will let her. She enjoys hiking, camping, reading, and attending live music events with her husband, Boonie.
Bethany can be reached at:
Bethany.Kohoutek@LSIowa.org
Lutheran Services in Iowa
3116 University Avenue
Des Moines, IA 50311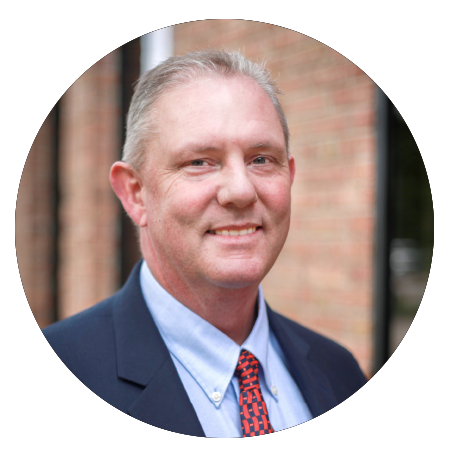 Dan Dean
Vice President of Capacity and Strategy Development
As vice president of capacity and strategy development, Dan Dean directs LSI's personnel, quality improvement and compliance programs across the state. He is also responsible for strategic planning, development, measurement and the oversight of operations at all sites.
Dan joined LSI in 1997, first as resident manager for LSI's Beloit Residential Treatment Center in Ames. He later served as statewide director in areas of quality and capacity development.
In 2017, Dan steered LSI through its most recent national accreditation process with the Council on Accreditation (COA), an intensive assessment that occurs every three years. LSI achieved a near perfect score, acing a rigorous review of more than 1,400 national best practice standards.
"We take a very strategic approach to quality at LSI, and it sets us apart," Dan says. "It gives our funders confidence that their resources are well spent and that we deliver real and lasting results. Quality is an important part of fulfilling our promises – both to the people we support and the other agencies with whom we partner."
An active member of Lutheran Services in America's (LSA) Council of Human Resource Management, Dan currently serves on the Council's board of directors. Since 2006, Dan has served as a COA national peer reviewer, traveling the country to review other human services agencies.
Dan earned his Bachelor of Arts degree in recreation education from the University of Iowa and his Master's degree in Public Administration from Drake University in Des Moines.
A resident of West Des Moines, Dan and his wife Vicki have two children, Jordan and Ashley. They are active members of Lutheran Church of Hope. Dan stays busy with his family at church, school and the YMCA youth swim program.
Dan can be reached at:
Dan.Dean@LSIowa.org
Lutheran Services in Iowa
3125 Cottage Grove Avenue
Des Moines, IA 50311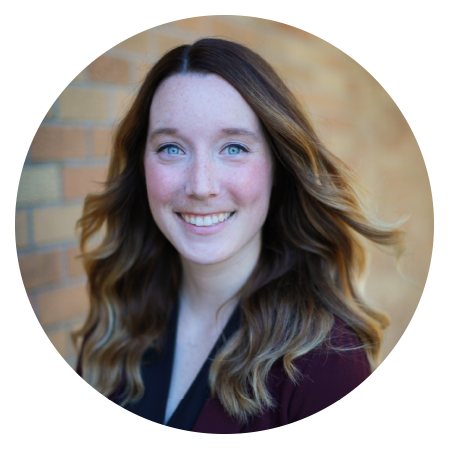 Sarah Green
Vice President of Philanthropy and Church Relations
Sarah is LSI's Vice President of Philanthropy and Church Relations, overseeing LSI's fundraising strategy and growth, donor development, community outreach, and church relations.
"I look forward to connecting Iowa's philanthropic leaders to the deserving individuals LSI supports," Sarah says. "My professional experiences have been focused on global initiatives, but I have always been interested in serving directly in my community. I was inspired to become part of LSI and 'come home' to the state of Iowa to make an impact. I have been inspired by the hundreds of dedicated employees at LSI providing life-changing services, and I am humbled to be part of the team."
Sarah earned her Master's in Public Administration with a focus in Executive Leadership from Drake University, where she developed a passion for multiculturalism and global diversity. She received her undergraduate degree in Leisure, Youth, and Human Services, with certificates in Nonprofit Management, Tourism, and Public Relations from the University of Northern Iowa.
Prior to LSI, Sarah worked as the Director of U.S. Development for Blessman International, which serves communities in Limpopo, South Africa. She led eight teams to South Africa and expanded Blessman's philanthropy, branding, and awareness efforts. Sarah also has experience working at Children's Cancer Connection, managing statewide volunteers and fundraising events.
Residents of West Des Moines, Sarah and her husband are avid cyclists and love exploring national parks. They are active members of Westminster Presbyterian Church. Sarah is also a member of Rotary, Young Professionals Connection, and Young Nonprofit Professionals Connection.
Sarah can be reached at:
Sarah.Green@LSIowa.org
Lutheran Services in Iowa
3125 Cottage Grove Avenue
Des Moines, IA 50311