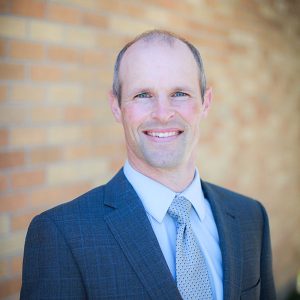 Nick Wuertz
Director of LSI Immigrant and Refugee Community Services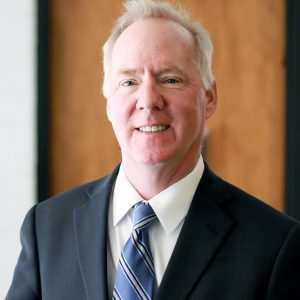 John Twardos
President and CEO of LSI
A message from
Nick Wuertz and John Twardos
Dear friend of LSI,
Over the past few years, we found new ways to join together and strengthen our community. We stood together in 2020 to support our immigrant and refugee neighbors through a pandemic, and in 2021 we came together again in a time of need. When hundreds of Afghan evacuees needed a place to call home in Iowa, we were ready to rise to the challenge and provide crucial resettlement services. This work could not happen without you: our community of partners and supporters.
You rallied together to provide financial support; you put together welcome boxes full of clothing, hygiene materials, and kitchen utensils so every individual had what they needed when they arrived; and you volunteered your time to provide assistance with transportation and housing during a distressing time.
You ensured that Iowa continues to be a space of welcome, a place where individuals and families can find safety, security, and a community where they can rebuild their lives.
But your support didn't stop there. In addition to our new resettlement services, LSI continued to grow and expand more of our programming last year. Our virtual classroom continued to broaden our reach and ensure individuals from outside the Des Moines area had access to classes and trainings they could use to learn English, build a career, or practice for their U.S. Citizenship Exam. Our Global Greens urban agriculture program reached new heights to combat food insecurity and establish small farming businesses, and farmers earned more than $500,000 in income through our farmers market and Community Supported Agriculture (CSA) program. We opened a new hub for immigrant and refugee services in Sioux City, and continue to expand our programming there.
Along with several partner organizations, LSI also began building a new program that will support small business owners as we continue to navigate the COVID-19 pandemic. The Community Navigator Program was established with the capacity to support 600 businesses owned by immigrants, refugees, and underrepresented populations who have been impacted by the pandemic. The program will provide counseling, technical assistance, and support in accessing up to $5 million in small business relief.
No matter what obstacles we face, your support ensures LSI has the resources we need to provide hope and healing in our community. Thank you for your partnership as we continue our shared mission to meet the needs of our neighbors.
With gratitude,
Nick Wuertz,
Director of LSI Immigrant and Refugee Community Services
John Twardos,
President and CEO of LSI
500000
More than $500000 earned by Global Greens farmers
230
More than 230 CSA subscriptions
1400
More than 1400 Elder Food Boxes delivered
Child Care Business Development
200
LSI has trained more than 200 child care providers since the inception of the program allowing at least 150 adults to be active in Iowa's workforce.
50
LSI is actively working with about 50 new providers and those in the process of becoming registered. Helping them to stay in business through the pandemic and provide quality care to multi-lingual and low income populations in central Iowa so parents can continue to work or go to school.
Education
200
Nearly 200 learners enrolled in English and Citizenship classes.
11
11 classes were conducted virtually to increase access and ensure safety during COVID-19.
Citizenship
23
23 Students became U.S. citizens after completing LSI's citizenship program.
Resettlement
91
Started welcoming arrivals on December 14, 2021 for the first time in 10 years.
600
Our community stepped up to donate almost 600 welcome kits full of necessities for newly arriving refugees.
9
Added nine new resettlement team members who speak 14 different languages.
165
Between December 2021 and February 2022, LSI resettled 165 Afghan individuals, including many families, to Central Iowa and Sioux City.
Reviving Hope
This reflection was shared by an individual in LSI's Elder program.
I am a former refugee, and I lived in a refugee camp for 22 years before coming to the U.S. in 2013. Living in a new country was hard for my family and me at first, trying to understand and navigate resources and get services without knowing the language or having transportation. Our family also had health issues we couldn't address at the time, and without finding work, the financial burden was adding additional stress. All of this was a lot for me to handle, and I became depressed and lost hope.
A friend from my community told me about LSI. They said LSI had programs that could help meet my family's needs. At first, I was hesitant to participate in LSI's classes or programs because at that point, I was disappointed in my life in this country. But the staff were so passionate to serve and motivate seniors. They advocated for my health and other needs, and it revived my hope again.
As I began to visit LSI's Immigrant and Refugee Connection Center more often, I began to smile more and enjoyed meeting new people. There are always classes that I am able to attend, and staff are continuously encouraging and educating about community resources and health. I've learned about public transportation, and I now feel comfortable and confident enough to travel to a senior center in town and compete with American seniors in pool games.
The staff at LSI have shown their endless support for myself, and others like me. They take the time to teach about the U.S. citizenship process, advocate for us, interpret, and provide transportation for necessary appointments. I am now proud to say I am a U.S citizen. Even after becoming a citizen, staff continued to support me by helping with voter registration, updating my citizenship status, Medicaid, social security, and getting a picture ID. They have connected with me on many levels, and know me well enough to understand and provide my home care needs.
During the pandemic, I contracted COVID-19, and I once again felt helpless and hopeless. My family was scared and, like many others, had no idea how to handle the situation we were in. But LSI was there to teach us preventative measures, connect me with a doctor, and help coordinate several things during my hospital stay and quarantine time.
In the summer, staff also ensured I had access to healthy foods by delivering a bag of fresh organic vegetables to my door every week. Now every month I get a box from LSI with culturally appropriate foods. I feel supported by LSI in countless ways, and I am very thankful for their services. My health is improving and I have a lot to look forward to.
The staff were so passionate to serve and motivate seniors. They advocated for my health and other needs, and it revived my hope again.
YOU CAN HELP RESTORE HOPE. JOIN OUR MOVEMENT.
LSI STAFF SPOTLIGHT: VINH NGUYEN
Leader. Advocate. Cultural ambassador. Storyteller. Difference maker.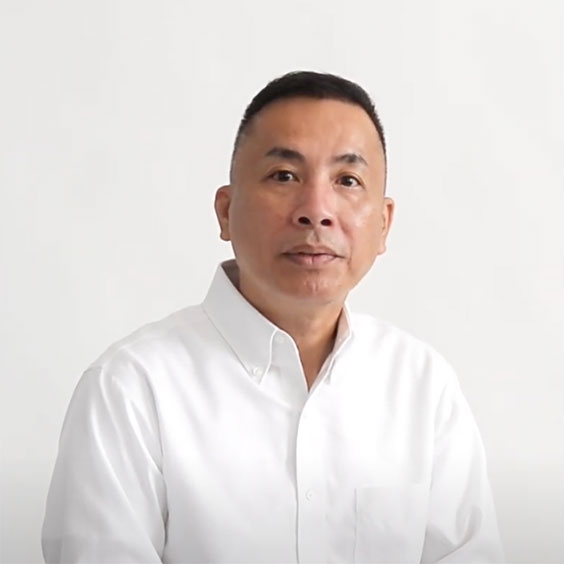 These are just some of the titles our community has used to describe Vinh Nguyen. In 2021, LSI Immigrant and Refugee Community Services was blessed to have Vinh join the team as the Education Coordinator.
In this role, Vinh oversees LSI's Citizenship classes and Community Based English Language Learning. These two programs create essential pathways for immigrants and refugees to build skills toward important milestones as they make their home in Iowa.
"Our work and these programs are important because we are the link and the bridge to prosperity. Everything we do, we have to do with our clients in mind." Vinh says.
Originally from Vietnam, Vinh has called Des Moines home since he resettled from Thailand through Catholic Charities in 1983. As a community organizer and storyteller, he has been a celebrated leader in the Des Moines community. Vinh's previous work includes his role with Des Moines Public Schools as the outreach supervisor of English Language Learners (ELL) and his work with the Vietnamese American Community in Iowa.
Vinh has been recognized numerous times for his contributions to our community, including:
Passport to Prosperity Award, 2004, from the Iowa Council for International Understanding
Dan Chavez Beyond the Horizon Award, 2005
DMAC Alumni Award, 2009
Governor's Volunteer Award, 2010
VINH'S WHY
"LSI has done so much good in the community and across the state, and I am excited to be a part of this legacy and to work with others who have the heart to do this work. As a former refugee myself, it really brings it home to be allowed the opportunity to give back."
If you know someone who could benefit from LSI's Immigrant and Refugee Community Services, encourage them to contact us.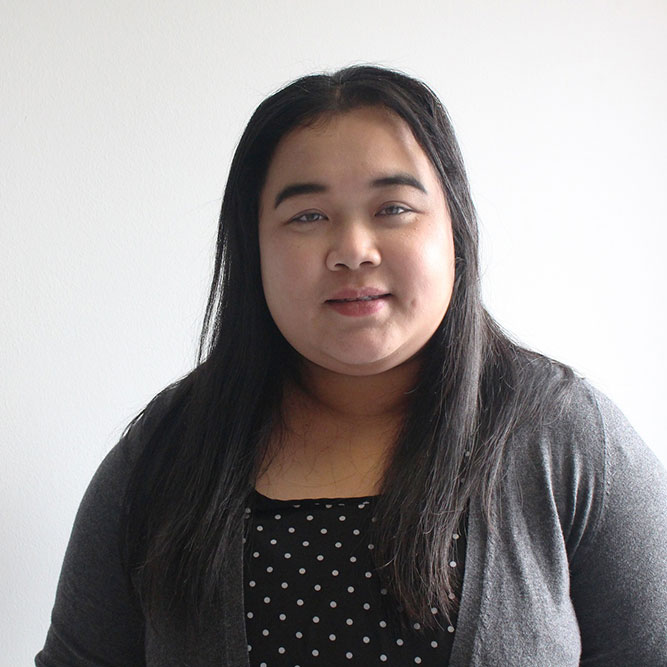 This year we lost an extraordinary member of the LSI family and our community. Ka Hsa joined the LSI team in 2010 just as LSI was developing new services focused on the adjustment needs of elder refugees in the community.
Many were individuals from her Karen ethnic community. She started as an interpreter and then soon became a case manager in the program serving Karen speakers and older adults from many different backgrounds.
Every week she would assist older adults in connecting with healthcare resources, learning how to navigate the community, and providing encouragement and advocacy. Over her decade of service at LSI, she assisted hundreds of individuals in adjusting to life in Iowa and becoming US citizens.
Ka Hsa also took on additional roles at LSI, serving as an interpreter for home visits with new or expecting mothers and as a direct support professional for several individuals with disabilities. She also assisted with the recruitment and coordination of community gardens each spring. She was always eager to help and lend a hand to her colleagues, clients, and community. Throughout the pandemic, she checked in on community members through weekly phone calls and would often help with calls LSI received on the COVID hotline from Karen speakers around the state. Her LSI "myWhy" statement or purpose statement was: "To help families and clients with what they need to reach their goals."  She used her time and talent to live this out every day, and for that, we are forever grateful.
Ka's Purpose Statement:
To help families and clients with what they need to reach their goals.
Her colleagues and coworkers remember her beautiful smile, contagious laugh, and gentle spirit that made you feel like you belonged, like you were at home. Her care and compassion were always genuine, and they knew no limits.
She was a true servant leader. Someone you could always count on. Someone you could always go to for sound advice. She was a tireless advocate for her clients and community. As we say goodbye to someone we loved so much, we will keep Ka Hsa's loving spirit and servant's heart as a guide and inspiration.
SAVE THE DATE
EMPOWER 2022
Celebrate a year of joining together to make Iowa a welcoming place for all. This annual fundraiser is our biggest event of the year, and it supports life-changing programming in our Immigrant and Refugee Community Services.
Friday, September 16, 2022
Lutheran Church of Hope
West Des Moines
Qualified Charitable Distributons
If you are age 72 or older, you can give up to $100,000 directly from your IRA to charities such as LSI. This is a tax-free gift opportunity, called the IRA Charitable Rollover, and was passed by Congress and signed in to permanent law as of December 2015. This law allows taxpayers to give directly to nonprofit organizations without first having to recognize the distribution as income. You can make your gift by direct electronic transfer using the instructions below or have your IRA broker send a check directly to our mailing address by December 31, 2022.
Direct Transfer Instructions:
Have your broker transfer the IRA distribution/gift to Merrill Lynch DTC #5198, for further credit to LSI account # 660-04023
Merrill Lynch Contact Information  
David Blake (515) 245-8050 or (800) 937-0608
Merrill Lynch, 7545 Ashworth Rd, Ste 100, West Des Moines, IA 50266
By Mail: Lutheran Services in Iowa, P.O. Box 848, Waverly, IA 50677
(Note: Mailed checks must come directly from your IRA broker/custodian)