COVID-19 has brought along plenty of new stressors for both kids and parents. Our LSI team compiled a list of helpful tips, tricks, and activities you and your family can use to practice self-care, manage behaviors, and stay happy and healthy while we all stay home!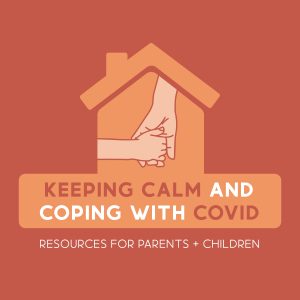 Services for Children, Adults, and Families
Therapy Services
LSI's expert therapists are available to treat a range of mental health conditions for children, adults, couples, and families in a safe, nonjudgmental space. All LSI therapists are currently offering virtual teletherapy sessions.
Behavioral Health Intervention Services

In-home sessions to support families of children with severe emotional or behavioral disorders. Families using this service can also choose to have their sessions held in another community-based setting or virtually via video call.
Services for People with Disabilities
LSI supports and empowers Iowans with disabilities and provides vital respite care to families of children with disabilities.
Keeping Calm: Resources for Different Mental Health Needs
"Top Three Ways to Redirect Behavioral and Keep the Peace" – a blog post by Anne Peters, LSI therapist
Mightier – This program pairs video games with clinically-validated strategies to help kids practice emotional regulation skills at home.
20 Tips to Help De-escalate Interactions
9 Things Every Parent with an Anxious Child Should Try
Anxiety Coping Skills for Kids

Keeping Calm: Resources for Getting Through the Pandemic
"How to Talk to Your Kids About the Coronavirus and Other Related Topics" – a blog post by Anne Peters, LSI therapist
"Beating Boredom: 7 Easy Ideas to Conquer Your Cabin Fever"a blog post by Anne Peters, LSI therapist

Carrying On: Family Activities
Download LSI's family activity book
"Easy and Fun Activities to Do with Your Children While Staying at Home" – a blog post by Anne Peters, LSI therapist
Scavenger Hunt
Have your child search the house or yard to find things that are all a certain color. Depending on your child's age, you can even incorporate specific letters or numbers into your scavenger hunt!
Nature Walks
Get out and explore nature by going on daily walks. Plan a weekend to go camping in the backyard! If you really want to explore, check out the list of Iowa's State Parks and plan an adventure!
Watercolor Painting
You can use old dried-out markers and create brand new art! Dip them in water to create watercolor works of art.
Build Your Own Sensory Bag
Fill a Ziploc bag with hair gel and water, then add your own glitter, stickers, or other creative ideas!
Backyard Games
– Set up your own Olympics
– Create a fairy garden in your flower beds
– Snuggle up after dark and go stargazing
– Create your own time capsule and bury it in your yard
– Hold a car wash for all your child's toy cars
You can also find plenty of activity ideas, journal prompts, and day planner guides here.