This program reconnects former refugee farmers with the land as they build their new life in the U.S. Through Global Greens, farmers can access space to grow food, learn more about U.S. agriculture, and start their own business by selling produce at our Farmers' Market and in our CSA.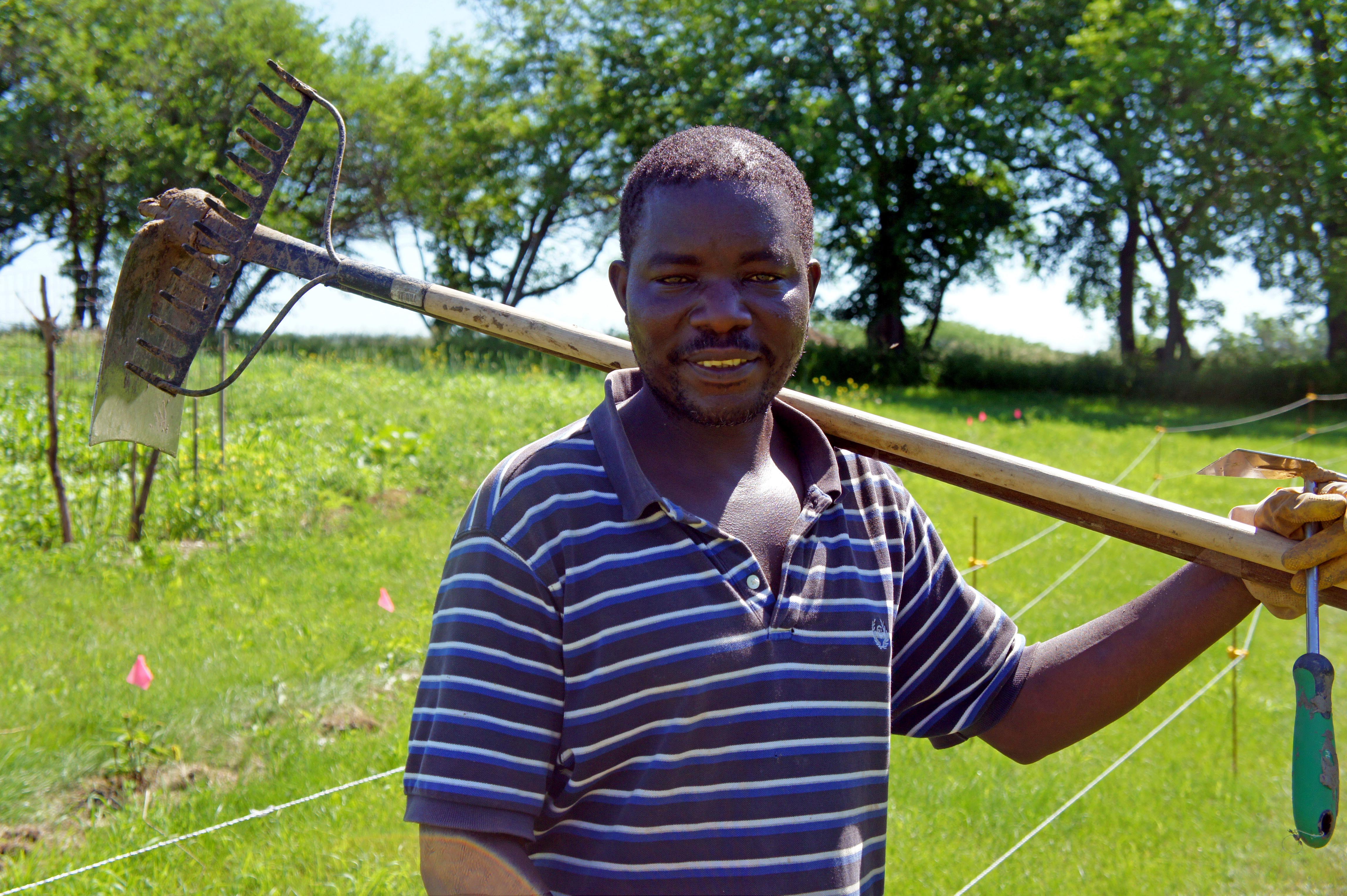 Bizimana spent years in a Tanzanian refugee camp after fleeing his home country of Burundi, and he dreamed of one day continuing his family's legacy of farming. When his family was relocated to Iowa, he joined LSI's Global Greens program. He now grows his favorite foods from Burundi while building his own business.
Serves new Iowans desiring to develop a small-scale farming business.
This program typically lasts three to five years.
Buy fresh local veggies for your family and meet our hardworking farmers at the weekly Farmers' Market!
LSI Global Greens Farmers' Market
 3200 University Ave.
Des Moines, IA 50311
9 a.m. to 1 p.m. every Saturday (June through October)
Check back soon for our Summer 2018 dates!
You can also find us online at the Iowa Food Coop!
The Iowa Food Coop operates as an online farmers' market, offering convenient year-round access to hundreds of food and non-food products directly from Iowa farmers and artisans.
Thanks to partnerships with the City of Des Moines, volunteers, and private landowners, we can connect former refugee families to small garden plots near their homes.
If you are interested in providing space for a garden, we would love to talk with you! Please contact Daniel.Bowser@LSIowa.org for more information.
Community Supported Agriculture
Pick up a basket of our farmers' freshest produce every week when you join the Global Greens Community Supported Agriculture (CSA) program.
Learn more about our CSA!